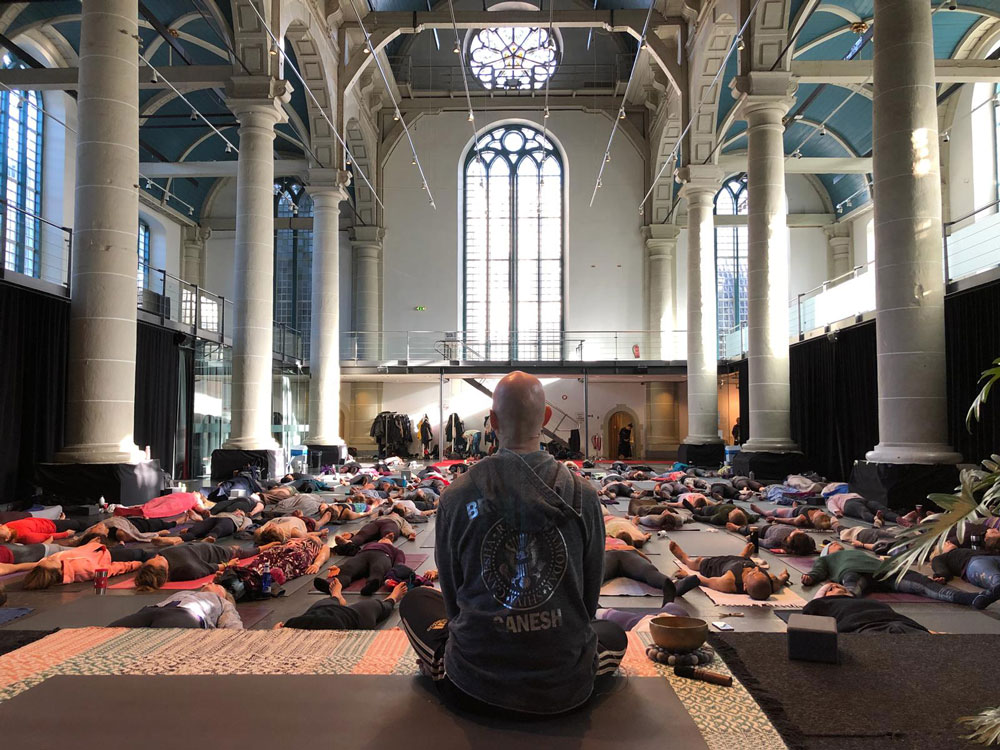 CLASSES IN MANHATTAN
Update to May's schedule: Led class on Sunday, May 5th will begin at 7am. There will be no Mysore class on Monday, May 6th, but rather on Tuesday, May 7th from 5:45am to 10:30am.

Eddie will be teaching one week out of each month in Manhattan at Sky Ting Yoga, located at 381 Broadway, 2nd Floor, on the corner of White Street. This is just two blocks below Canal Street, quite close to the Q, N, R, 6 and other trains.

Please follow this link to sign up, as space is limited and registration is mandatory.

The Sunday class will be a led primary, inclusive of pranayama practice, chanting, and a short lecture.

The Mysore classes will begin and end with a pranayama practice, the first from 5:45am-6:05am, and the closing from 10:10am-10:30am.

Upon check-out, you will be prompted to choose a class time. There is a limited enrollment in each time slot. If you need to vary your start time, sign up for the time which is most convenient for you and let us know what days your time will vary.

If there is a time slot that has filled up, please add your name to the wait list. We will inform you when space frees up.
---
2019 WORKSHOPS
April 19th – 22nd
Helsinki
April 28th
Integral Yoga Institute (One Simple Thing Event)
May 7th
Five Pillars (One Simple Thing Event)
May 18th
Penn Book Center (One Simple Thing Event)
May 24th – 25th
Den Haag
May 26th – 28th
Amsterdam
June 7th – 10th
Paris
June 13th – 16th
Zagreb
(+ One Day Yoga and Science Conference)
August 1st – 4th
Chengdu
August 7th – 10th
Shanghai
September 7th
Montclair
September 20th – 22nd
Manchester
September 27th – 29th
Aberdeen
October 5th – 6th
Amsterdam
October 11th – 13th
Los Angeles Yoga Club
October 25th – 27th
San Antonio
November 8th – 10th
Mexico
November 22nd – 25th
Singapore
November 29th – December 1st
Hong Kong