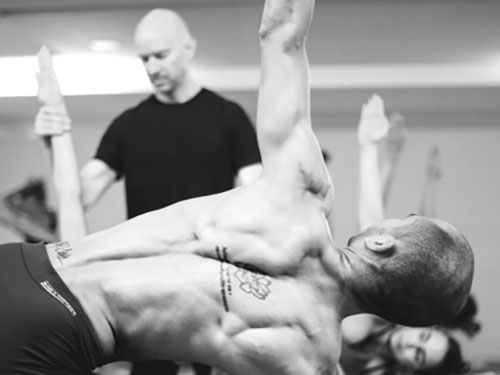 CLASSES IN MANHATTAN
Eddie will teach in Manhattan one week per month at Sky Ting Yoga, located at 381 Broadway, 2nd floor. Class times are hourly from 6am until 10am. Mysore class will begin with a pranayama practice at 5:45am, which you are welcome to join if you are signed up for a later time slot. A beginner's class has also been added to the schedule for Saturday.

The schedule until August 2020 is below:

March 28th-29th
April 16th-21st
May 26th-31st (no beginner's class)
June 18th-23rd
July Intensive: 6th-10th, 13th-17th, 20th-24th
August: no classes at Sky Ting Yoga

For Mysore and primary led class, please follow this link to sign up, as space is limited and registration is mandatory. If there is a time slot that has filled up, please add your name to the wait list. We will inform you when space frees up.

For the Saturday beginner's class, please register directly with Sky Ting Yoga.