SELF-PACED PRACTICE/MYSORE
The Self-Paced/Mysore practice is an individualized approach to yoga where each student is taught a sequence of yoga postures, paced according to your own experience, goals, needs, constitution, and physical conditions. We generally start with shorter practices of about 30 minutes, and then increase the duration slowly, according to your capacity.
The practice of Yoga takes a positive view on effort and says that the gains and transformations we make are determined, to a certain degree, by the type of effort we make. Our effort should be consistent, dedicated, enthusiastic, courageous, and bold, but there should also be a sense of calmness and steadiness that we are learning to embody at the same time. Our yoga practice should be nourishing, energizing, grounding, and improve the overall quality of our life. The internal and external changes come pretty quickly with just a little consistency.
In the self-paced/Mysore class there are two approaches to yoga taught: the traditional Ashtanga Yoga sequences, and yoga therapy practices if, for any reason, you need to modify, adjust, or change a practice so that it works better for you and whatever is going on in your life. So while the sequences of primary, intermediate and advanced practices will still be taught in their current form, I'll also be teaching other sequences as well, based on the Hatha and Patanjali schools of Yoga.
This class will take place in a friendly and welcoming environment regardless of whether you are learning the Ashtanga Yoga sequences or learning practices for back pain, stress, or other ailments. Our philosophical viewpoint follows the core principle of Yoga: that it is a practice for attaining higher states of consciousness. To expand our awareness, be kind, thoughtful, enthusiastic, non-judgmental, and accepting, among other things. We hope to actualize these qualities of being through the foundational practices of asanas, pranayama, meditation, and chanting, and we welcome you to join us.
You can sign-up below, and we look forward to seeing you in class!
PRIMARY SERIES
Primary series is the foundational practice of Ashtanga Yoga. It has 48 poses, with a very wide range of movements. The postures range from basic to challenging, and you are not expected to do be able to do them all on the first time you try it out. In fact, this particular approach to Yoga follows a philosophy of learning that says it's good to learn things slowly, a little at a time. So, if you are new to this class, please remember— you don't have to do everything, but you can try as much as you like. If you have some Yoga experience and want to check it out, you can try as much is as comfortable for you and stop at any time in the series (or just hang out and watch to see what the poses look like) and keep coming back to learn new poses at your own pace. 
Ashtanga Yoga follows a technique called vinyasa, which means the linking of breath and movement together. It is a structured and dynamic form of practicing yoga postures, and can have wonderful effects on the body, mind, and spirit. Enthusiasm and effort are encouraged for all spiritual endeavors, and Yoga considers that challenging ourselves is a good thing, we just have to be careful to monitor our levels of energy and awareness and remember that becoming a more conscious person is largely the objective of Yoga.
This class is somewhere between 80-90 minutes long.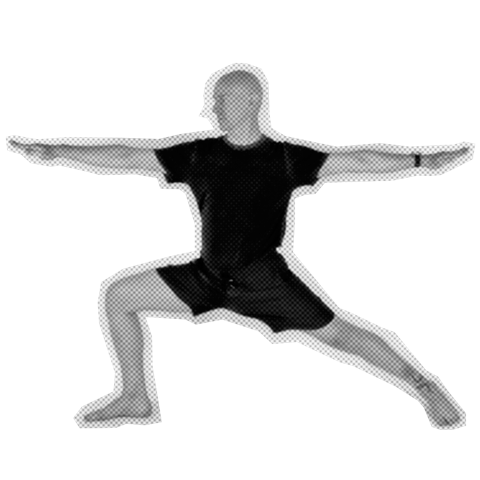 PRIMARY & 1/2 INTERMEDIATE
This class is for if you have been doing the Primary Series for a while and are looking to explore the first half of the Intermediate series up until Kapotasana. You can also come to this class if you just want to do Primary, and then stop out when you are finished, or before Intermediate starts.
This class is about 90 minutes long and a good place to learn the beginnings of the intermediate asanas, which focus largely on backhanding postures for the first half of the sequence.
INTERMEDIATE
In order to take this class, you should be very comfortable doing all poses in the Primary Series. We only mention this because these poses will not be beneficial if you haven't gotten comfortable with the Primary Series first. If you are interested in learning the Intermediate poses, but might not be ready for this class, come learn a few of the poses each week when we do a few Intermediate poses after the Primary Series or the Primary and ½ Intermediate.
This is 90 minutes long.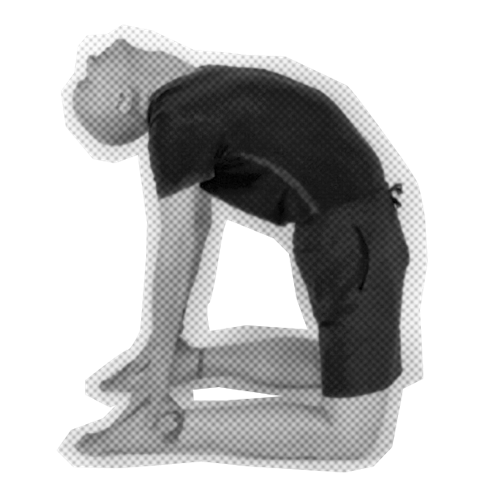 ASHTANGA YOGA LEVEL 1
This is a great class for those new to Ashtanga Yoga, beginner's with some yoga experience, and those wishing to restart their Ashtanga Yoga practice. The class includes sun salutation A, the first five standing poses, six seated forward bends and twists, light backhanding, a slow, deep breathing practice, and meditation. The class is about an hour to an hour and ten minutes long.
ASHTANGA YOGA LEVEL 2
If you feel ready to take next steps into your yoga practice, in this class you'll learn, in addition to the level 1 postures, the second type of sun salutation, two more seated poses, three additional back bending and strengthening postures, and two inversions. This class is about an hour and fifteen minutes long.
ONE HOUR ASHTANGA
For those who prefer a shorter practice, or do not have time for the longer full primary, this class is a great option. In this class we do sun salutations, standing poses, and then group the asanas of primary series together without as many jump backs. Options are given for challenging asanas, and there are several asanas that are done in full primary that we do not do in this class, making it a slightly less complicated approach to the primary asanas.
ONE HOUR ASANA CLASS
In this class, we do an hour of poses that are largely from the various Hatha Yoga traditions. These are postures I do in my own practice, many that we do not find in Ashtanga Yoga. It's basically an all-level class. Some Ashtanga Yoga folks find it too easy, but for me, it works pretty well, and you get to move your body in ways that you don't in an Ashtanga Yoga class. This is a great class to try if you want to do some traditional Yoga practices or want a mid-week break from Ashtanga Yoga!
PRANAYAMA AND KRIYAS, BANDHAS, AND MUDRAS
Pranayama along with some kriyas, bandhas, and mudras will now be taught at the start and end of each class. The incorporation of these practices is an important part of yoga, bringing a deep calm, clarity, and focus to the mind.
The practices of kriyas, bandhas, and mudras are elucidated in the Hatha Yoga texts for strengthening and purifying the nervous system. In a typical class, you will learn different types of abdominal contractions, energizing breath patterns, and purificatory practices. They are an essential foundation for deeper Yoga practices. As well, they can be strengthening for the digestive and elimination systems.
Pranayama is the science of quieting the mind and nervous system through various breathing practices. Respiration is an automatic function of the body, occurring  approximately 21,600 times per day, 15-18 breaths per minute. Our breath is a wonderful indicator of our mental and emotional state, and our energy level, yet rarely do we pay attention to it. When we spend a few minutes each day paying attention to our breath we can shift our perception inwards and begin to build internal energy and calm. Pranayama is a practice for creating inner awareness and preparing for meditation. The yogic texts say that stress and all the associated problems with stress are basically from the speed of the mind. When the mind is speeding along, stress accumulates, and our breathing gets faster as well. By slowing the breath, we slow the speed of the mind. With a calm mind, our yoga becomes more refined, and our minds become clear, organized, energized, and focused.